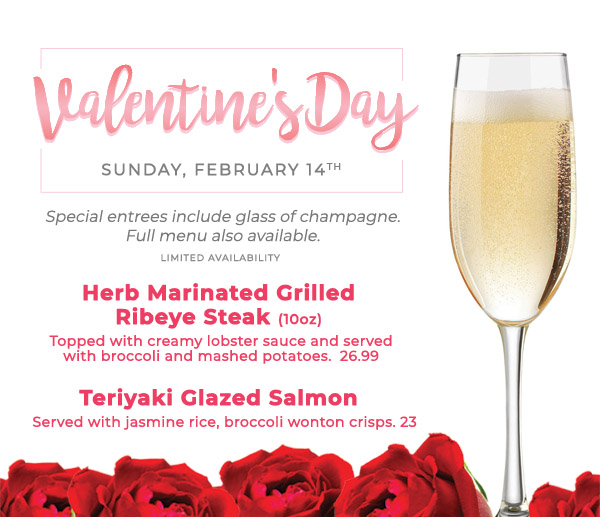 Valentine's Day is Sunday, February 14!
Special entrees include glass of champagne. Limited availability. Full menu also available.
Herb Marinated Grilled Ribeye Steak (10oz)
Topped with creamy lobster sauce and served with broccoli and mashed potatoes. 26.99
Teriyaki Glazed Salmon
Served with jasmine rice, broccoli wonton crisps. 23
Space is limited, reserve now!