Tryst Café, a beloved restaurant with a 15 -year legacy, has been committed to delighting its patrons with delectable dishes and warm hospitality. Over the years, we have grown and evolved to offer an elevated culinary experience that fuses innovation with classic favorites. Our expert chefs have crafted a menu that tantalizes taste buds and brings joy to every dining occasion. Whether it's a cozy breakfast, a leisurely lunch or casual dinner, each dish is designed to leave a lasting impression.
We understand that dining is not just about taste; it's an immersive experience that involves all the sense. At Tryst Café, we have curated an aesthetic ambience that reflects the restaurants, contemporary personality.
In addition to regularly offering changing menu items, what remains constant is our commitment to providing friendly, hospitable, knowledgeable service. Our team continues to hold the same values that have endeared us to the community for 15 years. We treat every guest life family, ensuring your visit is memorable and enjoyable.
We invite both our cherished regulars and newcomers to experience Tryst's enticing menu, which offers extensive gluten free, and plant-based options, to join us for a dining experience that promises to captivate your taste buds and invigorate your soul.
Visit Tryst Cafe at our locations in Chandler and Phoenix and have an affaire with naturally delicious food.
Lisa Khnanisho, Owner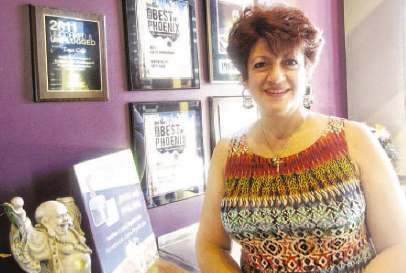 Top Ten: Best American Contemporary
Ranking Arizona, 2022, 2023
Top Ten: Best Breakfast
Ranking Arizona, 2022, 2023
Best Breakfast & Brunch
East Valley Favorites, 2022
Best Date Night Restaurant
East Valley Favorites, 2022
Best Classic Cocktails
East Valley Favorites, 2022
Best Happy Hour
East Valley Favorites, 2022
Diners' Choice
OpenTable, 2014
Diners' Choice
OpenTable, 2013
Best New Restaurant
Phoenix Magazine, 2011
Best Breakfast
Phoenix New Times, 2011
Best Use of Green Beans
Phoenix New Times, 2011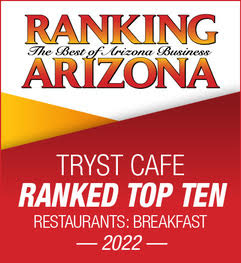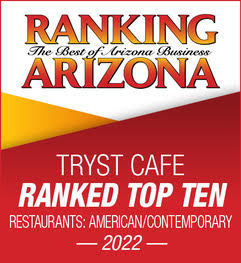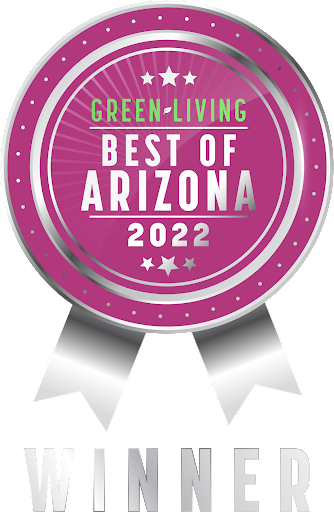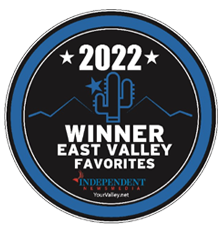 Gluten Free Travel Site
GlutenFreeTravelSite.com, 2011