PICKUP AND DELIVERY OPTIONS
Don't feel like dining in? Here are 3 ways to order:
ORDER ONLINE
Order online, pick up and pay at the restaurant.

CALL IN YOUR ORDER
Call in your order directly to us and pick it up. Provide your credit card for orders of $25+.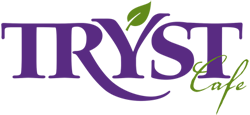 Curbside Delivery is available! Just call us when you arrive, and we'll bring it right out to your car.
ORDER FROM OUR DELIVERY PARTNERS
Order through our third party partners and have your meal delivered to you.