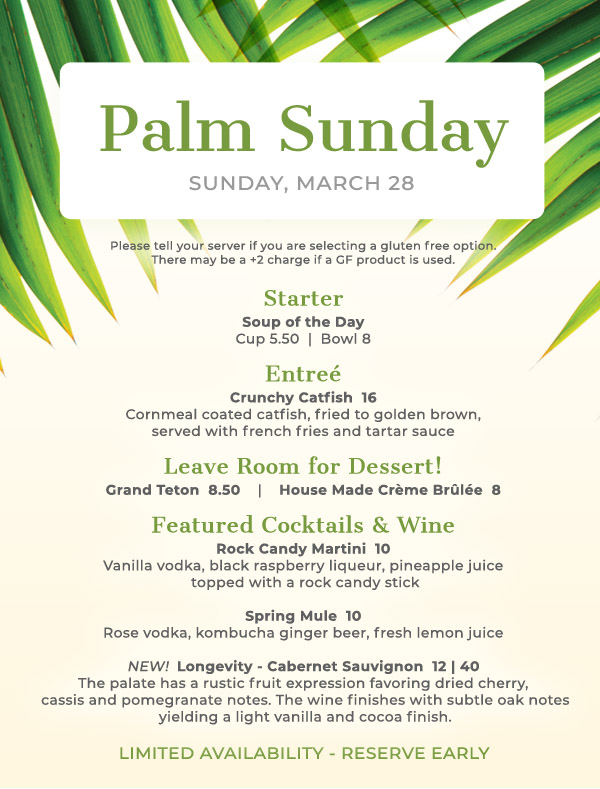 Starter
Soup of the Day
Cup 5.50 | Bowl 8
Entreé
Crunchy Catfish 16
Cornmeal coated catfish, fried to golden brown, served with french fries and tartar sauce
Leave Room for Dessert!
Grand Teton 8.50 | House Made Crème Brûlée 8
Featured Cocktails & Wine
Rock Candy Martini 10
Vanilla vodka, black raspberry liqueur, pineapple juice topped with a rock candy stick
Spring Mule 10
Rose vodka, kombucha ginger beer, fresh lemon juice
NEW! Longevity – Cabernet Sauvignon 12 | 40
The palate has a rustic fruit expression favoring dried cherry, cassis and pomegranate notes. The wine finishes with subtle oak notes yielding a light vanilla and cocoa finish.
Limited availability. Reserve early.
Please tell your server if you are selecting a gluten free option. There may be a +2 charge if a GF product is used.