We've added 7 new items to our menu!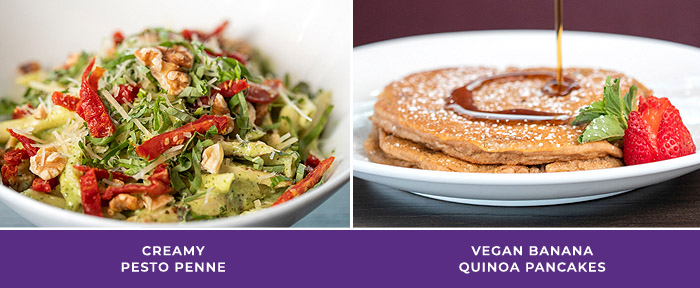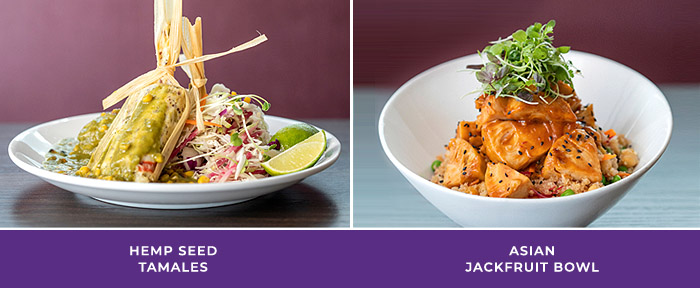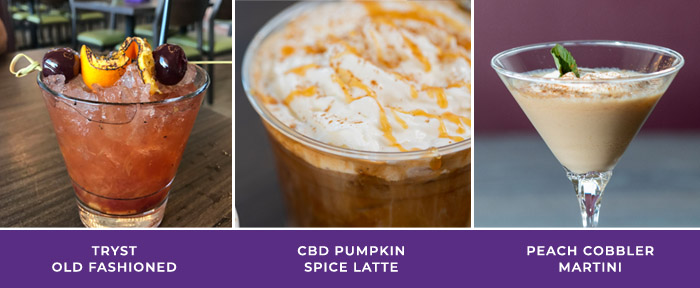 Hemp Seed Tamales: Warm and comforting, this innovative and colorful dish features two large hemp seed tamales topped with roasted poblanos and green corn sauce and is served with a side of fresh colorful slaw. (Vegan and GF)
Asian Jackfruit Bowl: Served warm, this delicious and nutritious bowl features peanut-sauce tossed jackfruit topped with microgreens, placed over a bed of quinoa, peas, chickpeas, carrots, and sautéed onions. (Vegan and GF)
Creamy Pesto Penne: Penne pasta, grilled chicken, cream, sun-dried tomatoes, parmesan cheese, garlic, and roasted walnuts. (Available in GF)
Vegan Banana Quinoa Pancakes: This award-winning, fruit stuff-able-and top-able, Tryst Cafe classic is known for being both light and filling … and today, everyone can enjoy this favorite because it is now vegan! (Vegan and GF)
Peach Cobbler Martini: Peach whiskey, peach purée, and topped with a dollop of whipped cream and cinnamon.
Tryst Old Fashioned: Made with Larceny bourbon.
CBD Pumpkin Spice Latte: This fall classic has a new and healthy twist – CBD creamer.