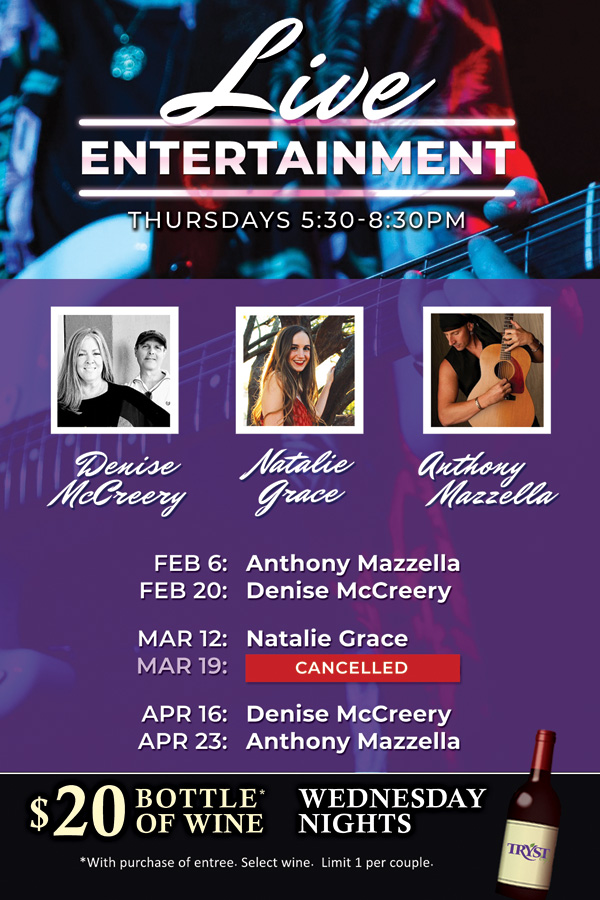 Enjoy live entertainment Thursday nights, 5:30 – 8:30pm at Tryst Cafe Chandler!
February 6: Anthony Mazzella
February 20: Denise McCreery
March 12: Natalie Grace
March 19: Cancelled*
April 16: Denise McCreery
April 23: Anthony Mazzella
* In an effort to be socially responsible, we will be cancelling our entertainment scheduled for March 19th. We apologize for any inconvenience.