While our customers are some of the most sophisticated, debonair diners in the Valley of the Sun, you can never know too much about wines. So, in honor of the special menu we have in February that features some great French food and wine pairings, we thought we'd give you a quick overview of the three main ways French wines differ from American wines. Go ahead, impress your friends at parties by throwing around these little facts.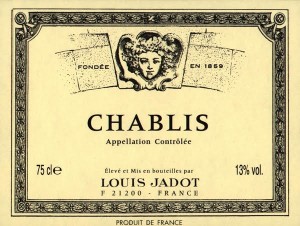 For centuries, France has been positioned as the leader in winemaking. Ans, almost every year, France is the top wine consumer in the world. The most critically-acclaimed and treasured whites, reds, sparkling and sweet wines come from France. What makes French wines so different from American wines (and why should you come in and try the ones we've selected especially for you)?
1.    Emphasis on locality: While American wines tend to emphasize the grape variety, French wines generally reflect the grapes' "terroir" or the characteristics of the particular location where the grapes were grown. It's probably because of the centuries of experience and success the French have with making wines that they emphasize terroir. Newer wine regions might discount the importance of terroir, but that's most likely because they just haven't experienced the impact of their own wine terroirs yet. It's also the case that Terroir is a more important issue for fine wines than it is for simple beverage wines. In contrast to the French, most American wines, and especially the less expensive ones, focus on the grape variety. With this mindset, American wines' main goal is for the flavor to reflect the varietal character of the grape.
2.    Naming. Because of the French's emphasis on locale, most French wines are named after the place from which the grape originates such as "Burgundy" or "Bordeaux".  Not surprisingly, American wines are named after their primary grape varieties, such as "Merlot" or "Chardonnay".
3.    Climate. Many French wines are made in cool or temperate climate regions. These include Bordeaux, Burgundy, Champagne and the Loire Valley. In contrast, only a small percentage of American wine is made in such cool climates. Because they are cool-climate wines, French wines tend to be lower in alcohol, lighter-bodied and higher in acidity than many of American wines with grapes grown in warmer climates. The characteristics of grapes grown and wine produced in the cooler French climates enable many French wines to accompany food more pleasantly than the higher alcohol, fuller-bodied American wines.
If all this talk of French wines has given you a thirst to enjoy a glass, we hope you will try some of wines we are featuring in our wine tasting this month:
Bouvet Brut NV
Louis Jadot Chablis
Louis Jadot Pinot Noir
Chateau Gresac