Why is gluten-free suddenly the "it" diet? Maybe because Gwyneth Paltrow raves about it or because the Old Spice guy, Isaiah Mustufa, is proponent. Even Chelsea Clinton's wedding cake was baked without gluten! Gluten-free seems to be everywhere.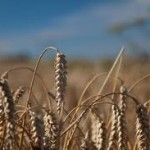 Who eats gluten free?
Eating gluten-free is recommended for people with celiac disease, dermatitis herpetiformis and wheat allergies. People with these diseases suffer an immune reaction if they eat food with gluten. Gluten-free diets can also be recommended for people with attention-deficit hyperactivity disorder (ADHD) and autism. But countless people who don't suffer from these conditions have gotten on the gluten-free bandwagon too, claiming it makes them feel more energetic.
What is Gluten?
Gluten is a type of protein found in wheat and wheat products as well as in some other grains. It should be noted that wheat-free is not necessarily gluten-free! Grains like triticale and kamut are example of foods in the wheat family which still contain gluten. In order to be sure a product is indeed gluten free, look for a label saying "gluten-free" or a logo saying "certified gluten-free".
Grains generally avoided on a gluten-free diets incude*
· Barley
· Bulgar
· Commercial Oats
· Couscous
· Durum
· Einkorn
· Farina
· Farro
· Kamut
· Malt
· Semolina
· Rye
· Spelt
· Wheat
* Please speak to your doctor about your specific condition.
Gluten is also used in some surprising ways, including as a stabilizing agent or thickener. In this capacity, it can be found in products like ice cream and ketchup.
People eating completely gluten-free diets must also check ingredients in:
· medications (over-the-counter and prescription)
· vitamins
· cosmetics (including lip balm, lipstick, and lip gloss)
· glues used on envelopes
Many types of alcoholic beverages are considered gluten-free, as long as no additives or colorings have been added. On the contrary, almost all beers are brewed with malted wheat or barley and contain gluten. A person with celiac disease should definitely check with the manufacturer about the ingredients in a hard liquor, and proceed cautiously if choosing a liquor made with wheat, oats, rye or barley.
Tryst Meets the Needs of Gluten-Free Dieters
Tryst wants to make it easy for our gluten-free friends to enjoy a great meal out, so we offer a wide variety of gluten-free choices. Customers who wish to select a gluten-free item should tell their servers that they wish to order the gluten-free option because the dish may not be gluten free in its own right.
For breakfast, some popular gluten-free choices include:
· Veggie omelet made with three eggs, roasted pepper, spinach, mushroom, grilled onion and yellow cheddar served with roasted red potatoes
· Belgian waffle served with berries, powdered sugar, warm maple syrup and whipped butter
For lunch, we suggest you try:
· The Affaire with local greens, roasted tomato, shredded carrot, roasted beets, cucumber, red onion, sliced portobello and topped with house balsamic vinaigrette (add chicken or steak, if you'd like!)
· Naturally raised grilled chicken breast with lettuce, tomato and cilantro sauce on gluten-free bread served with house made potato salad
For dinner, enjoy:
· Portobello mushroom, open faced, stacked lettuce, grilled tomato, onion and avocado served on gluten-free bread with sweet potato tots
· Seared Ahi Salad with cajun crusted, seared ahi tuna, organic greens, daikon sprouts, grilled portobello mushrooms, carrots and grape tomatoes tossed with a honey lime vinaigrette and topped with a wasabi aioli
Whatever your reason for eating gluten-free, we hope you enjoy our gluten-free menu items!