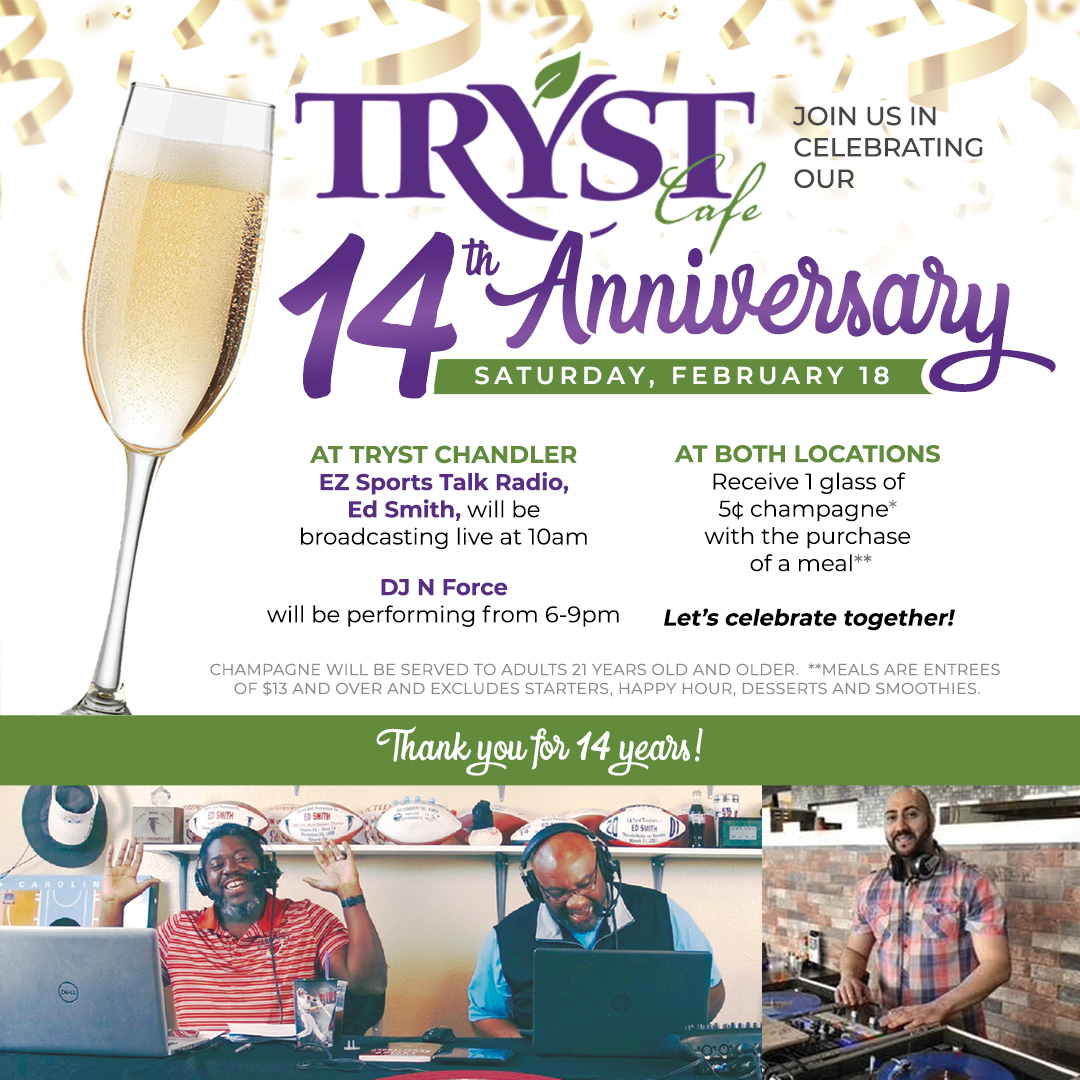 Join us in celebrating our 14th Anniversary!
Saturday, February 18th
At Tryst Chandler: 
EZ Sports Talk Radio, Ed Smith, will be broadcasting live at 10am.
DJ N Force will be performing from 6-9pm.
At both Phoenix and Chandler locations:
Receive 1 glass of $.05 champagne* with the purchase of a meal**!
Champagne will be served to adults 21+. **Meals are entrees of $13 and over and excludes starters, happy hour, desserts and smoothies.
Thank you for 14 years!