As we start 2012, Tryst will be taking a trip around the world to the country of Africa as inspiration for January's special menu items.
Arizonans may be surprised to learn that African foods are actually quite varied and plentiful. Africans enjoy a diet rich in dietary fiber that can be quite healthy when the menu is created wisely.
Foods eaten by Africans are natural and unrefined since they are products that can be easily grown at farms near where the people live.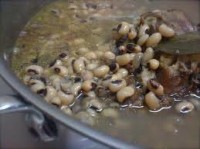 Although Africa is a huge country, most of the foods eaten there are based on common ingredients including
Beans
Beef
Black eyed peas
Cassava
Coconut
Cocoyam
Goat meat
Lentils
Maize
Melons
Millet
Palm oil
Plantains
Rice
Seafood
Poultry
Potatoes
Tropical fruits
Vegetables
Vegetable oils
Wide selection of spices
Yams
While African foods are often starch-based, they also include good amount of vegetables and meat or seafood. Africans' diets are low in refined sugars and excess food additives and rich in fiber. And get this; 90% or more of African foods are organic!
Feeling jealous? We've got you covered! Come to Tryst in January and try our menu (all entrees are gluten-free!) featuring items common in the African diet including chicken, black eyed peas, delicious spices and tropical fruits!
Braised Chicken with dates, almonds and Moroccan spices over curry rice (spices include ginger, cinnamon, curry, turmeric cayenne pepper)
Grilled Chicken with green olives and lemon over a roasted peanut and turmeric rice
Senegalese Chicken with black eyed peas served with an avocado, zucchini cilantro relish
DESSERT:  Sugar cookies and dried fruit over vanilla ice cream